Clips:
Find a Clip
Find a Clip in My Clips
You can either browse for a clip or search for a clip using the Find control at the top left of the MyClips screen.
Clips are sorted alphabetically and are nested in folders. To open a folder, simply click it in the left navigation pane. To go back to a previous folder, click the desired folder in the breadcrumbs at the top of the navigation.
When searching for a clip using Find, you can perform either an open-ended search that looks for clip or folder names matching your search or you can use search syntax to search for clips that match specific attributes. The available search syntax is:
name: search based on the clip's name
desc: search based on the clip's description
envr: search based on the location from where the clip was recorded
cam: search based on the camera from which the clip was recorded
tag: search based on a clips' tags
group: search for a group folder
folder: search for a folder
For example, to search for a clip that you have tagged "theft", you would use the following:
tag:theft
Find a Clip in Clips 2.0
1.To find a clip in Clips 2.0, use the search feature located in the header.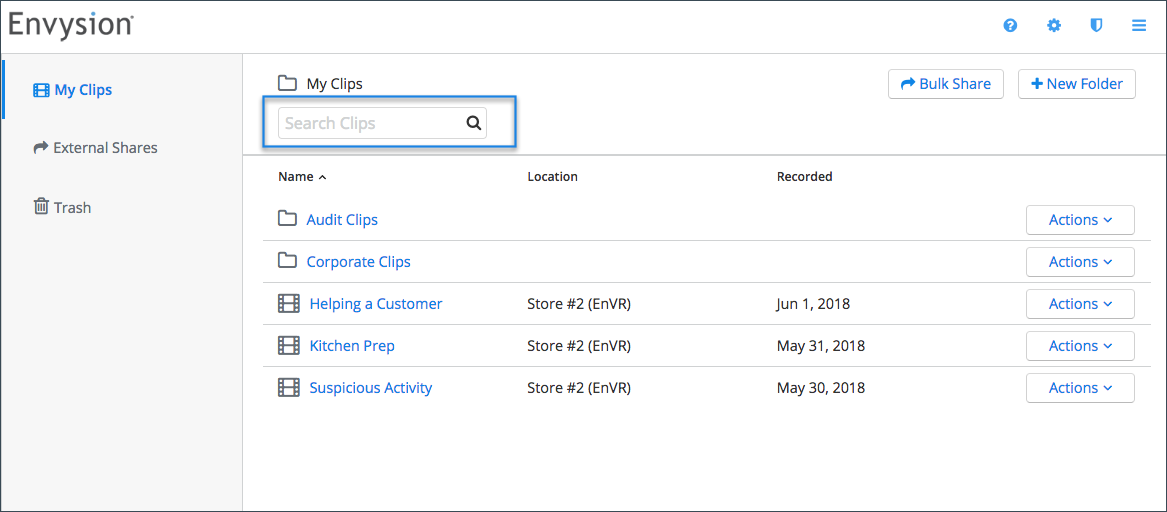 2.Type your query and hit enter or click on the magnifying glass.
3.Your search results are listed here. If your search returns over 100 results, you will be shown the first 100 and will be prompted to refine your search.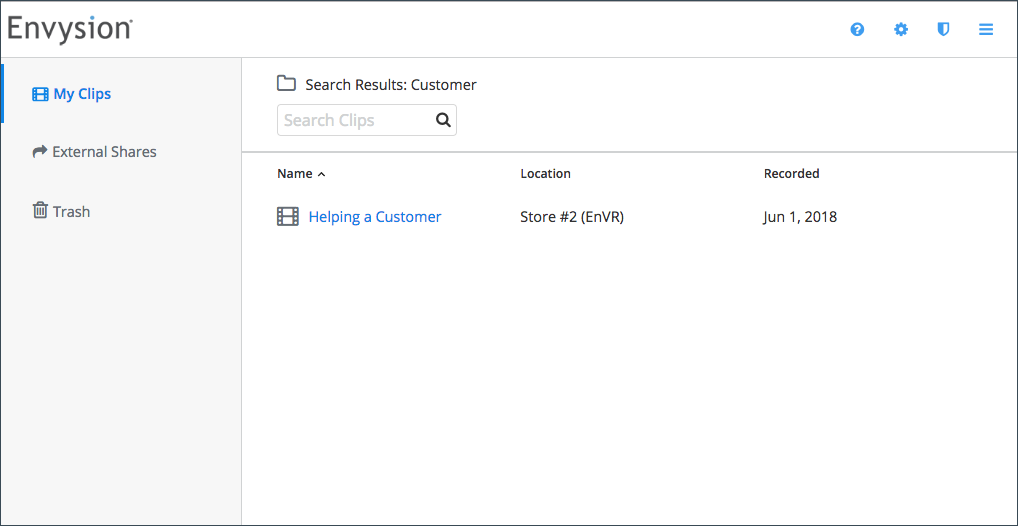 Was this post helpful?
Let us know if you liked the post. That's the only way we can improve.
---