Device Management:
Appliance Replacement
When an appliance is on the verge of failing or has failed, it can be replaced with a new appliance that will preserve the settings on the old appliance, including camera connections.
When a replacement appliance is on its way, the appliance will be added to your site as an inactive appliance. Before replacing an old appliance, connect the replacement appliance to the network and ensure that the appliance is not active. If a mistake has been made, change the Active toggle on the Device Management Appliances tab.

To replace an appliance, select the Replace Appliance button on the top right corner of the active appliance. Inactive appliances can not initiate a replace appliance action.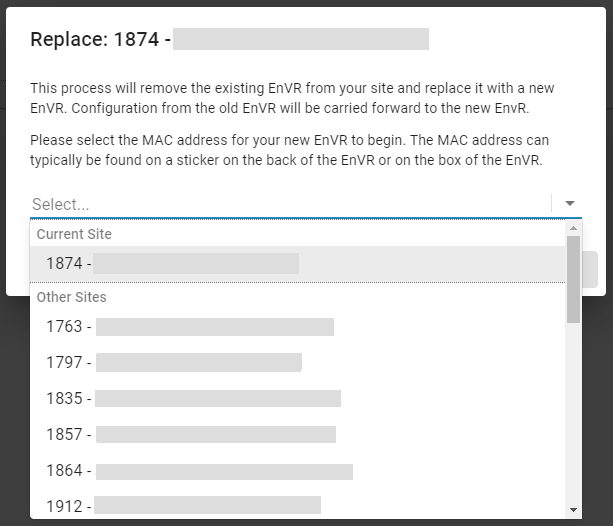 Only inactive appliances from the same domain can be selected. Inactive appliances from the current site are listed first, then appliances from other sites in the domain are listed in alphabetical order. Once the replacement appliance is selected, click Replace to initiate appliance replacement.
Was this post helpful?
Let us know if you liked the post. That's the only way we can improve.
---