Watch Video and Events:
Quick Receipt Search and Event Journal
Quick Receipt Search and Event Journal features are dynamic and powerful search tools to find you exactly what you're looking for as quickly as possible.  Watch the video below to learn how to utilize these features.
1. From the camera thumbnails page, quickly search for a receipt by entering a receipt number into the Quick Receipt Search field.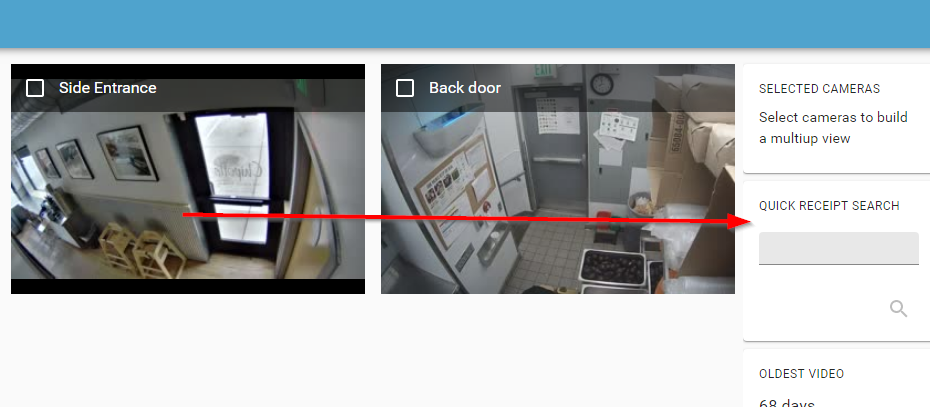 2. Click search. This will take you into the Events page.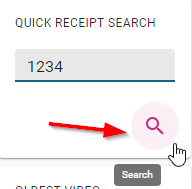 3. The most recent event matching your receipt is listed at the top.

4. Search the transaction data to quickly find a specific event.

5. To view video of the event, click on the line item you'd like to view.

6. When you've found something you'd like to investigate, you can expand the video.

7. In the upper right of your screen, click on video layout's camera icon to expand the video.

8. From here you can zoom, and you have access to all of your watch video features, located just above the timeline, in the bottom left and right of the video player.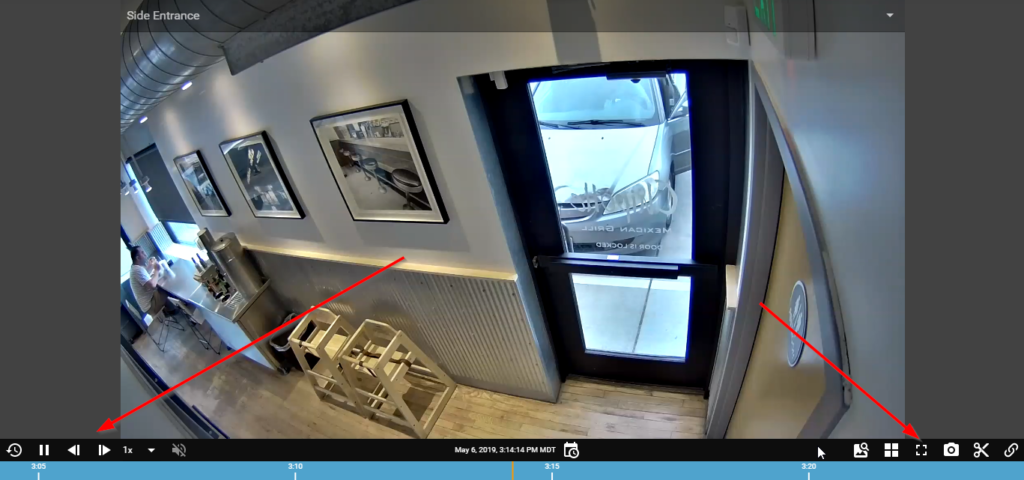 9. Below the video player you can view each keystroke connected to your receipt number.
10. You can navigate receipts by clicking on the keystrokes.

11. Or you can navigate to the previous or next transaction, located to the right of the video, at the top of the receipt.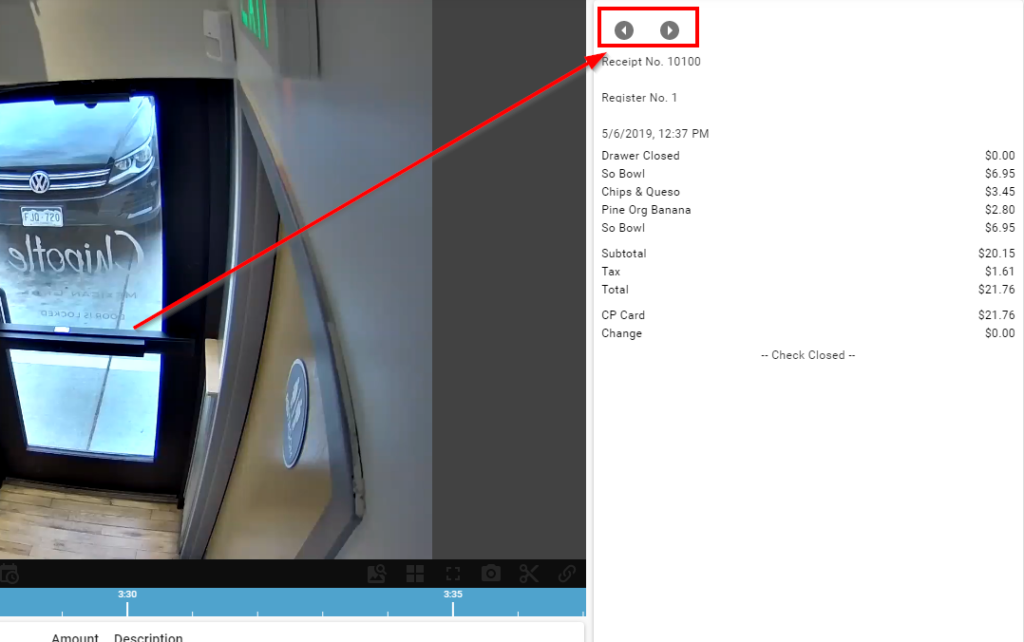 12. To view the next transaction, click on "next transaction".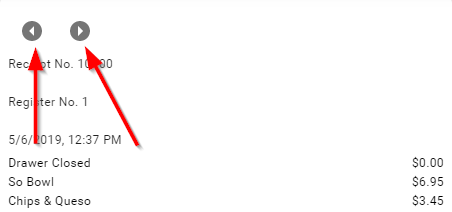 13. On the receipt, note the time of this transaction and move the timeline to find the corresponding video.

14. You can navigate back to the full table of events by toggling on the "Event Layout" option in the upper right of your screen.

15. Here you can search for a specific item on a receipt, OR you can enter information for locating a specific receipt.

16. Toggling on "Journal Layout" in the upper right of your screen will allow you to begin a new search.

Was this post helpful?
Let us know if you liked the post. That's the only way we can improve.
---